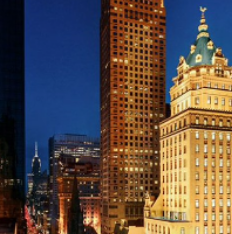 There's no shortage of over-the-top, high-priced condos in Manhattan, but one ultra-luxury project near the sky-piercing skyscrapers on Billionaires'Row has managed to fly somewhat under the radar.
The landmarked Crown Building, located at the corner of 57th and Fifth Avenue will be transformed in Aman New York, a hotel/condo hybrid.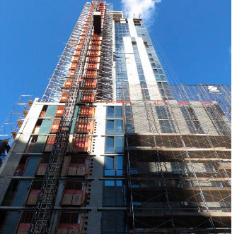 101 West 28th Street, a Hyatt House hotel with 150 guestrooms and apartment-style suites is topped-out and nearing exterior completion. The slender tower, designed by Nobutaka Ashihara and developed by Lexin Capital, rises at the northwest corner of 6th avenue and West 28th Street to around 300 feet in height, with 30 main tower floors plus three more levels at the top.